Coca-Cola 100x100 The Mashup project: Creating a poster to celebrate an icon.
We were proud to be invited by Coca-Cola as one of the 100 design studios worldwide to create a poster design to mark the 100th anniversary of their iconic glass bottle; 'The Contour'. Taking inspiration from vintage advertisments and the archive we ere asked to create an A1 poster using only Coke Red, black and white.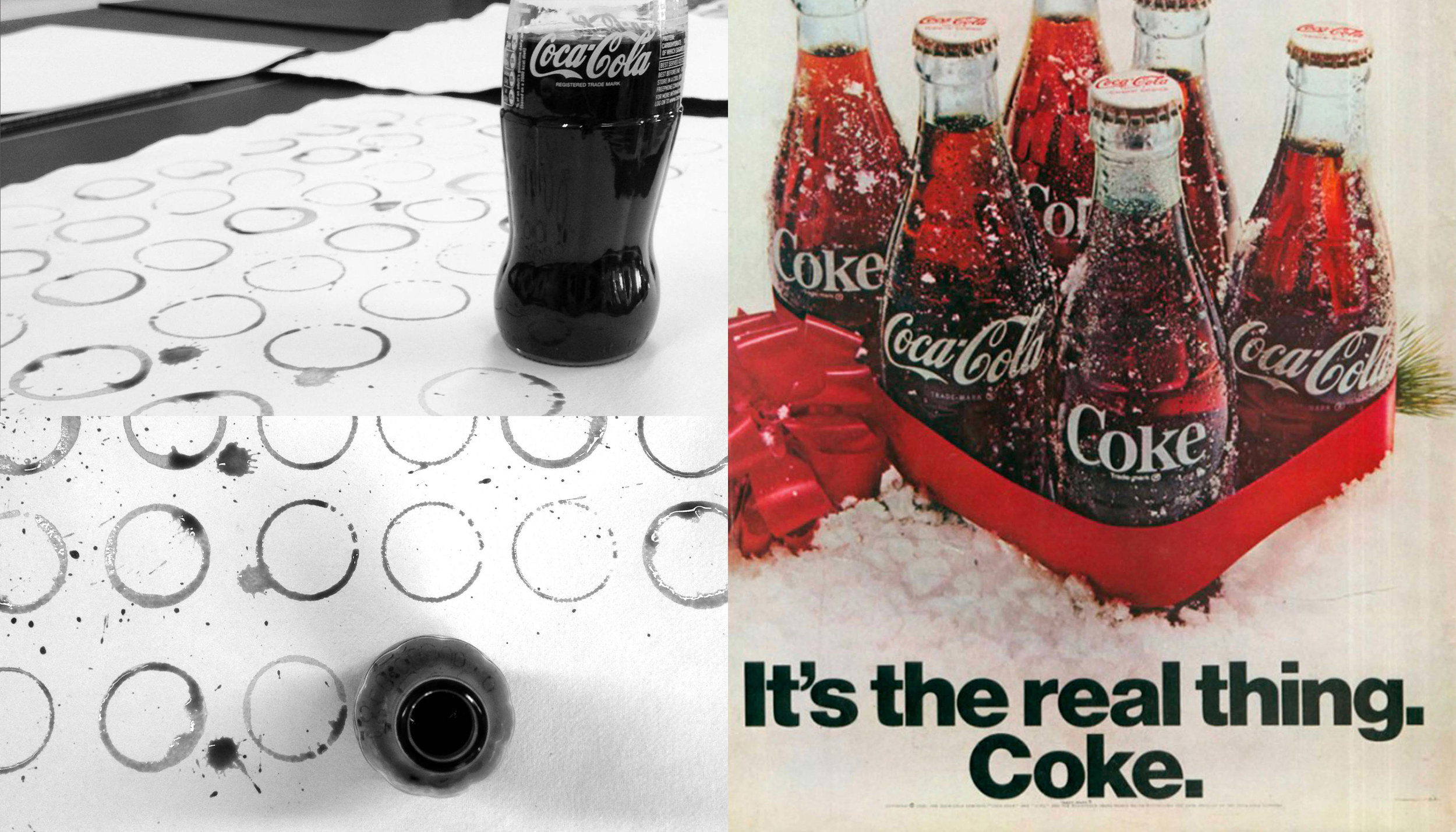 We created a series of 100 unique 'bubbles' using the bottom of the contour bottle printed using Coca-Cola. These were then arranged to create the iconic silhouette with a classic red cap to create the visual connection.
The project culminated in a US travelling exhibition along with a coffee table book featuring all poster submissions and a foreword from James Sommerville, V.P. Coca-Cola Global Design.
The now famous Coca-Cola contour bottle was patented in 1915 by the Root Glass Company of Terre Haute, Indiana. The creative brief called for "a bottle that could be recognised when broken on the ground or by touch in the dark".
—
Client: Coca-Cola Global Design
Role: Submission
Disciplines: Poster Design
Awards: Best Poster Scottish Design Awards 2015
For more information about this, or other projects, drop us a line.