Exhibition identity for Peter Doig, the artist who reinvigorated the medium of painting.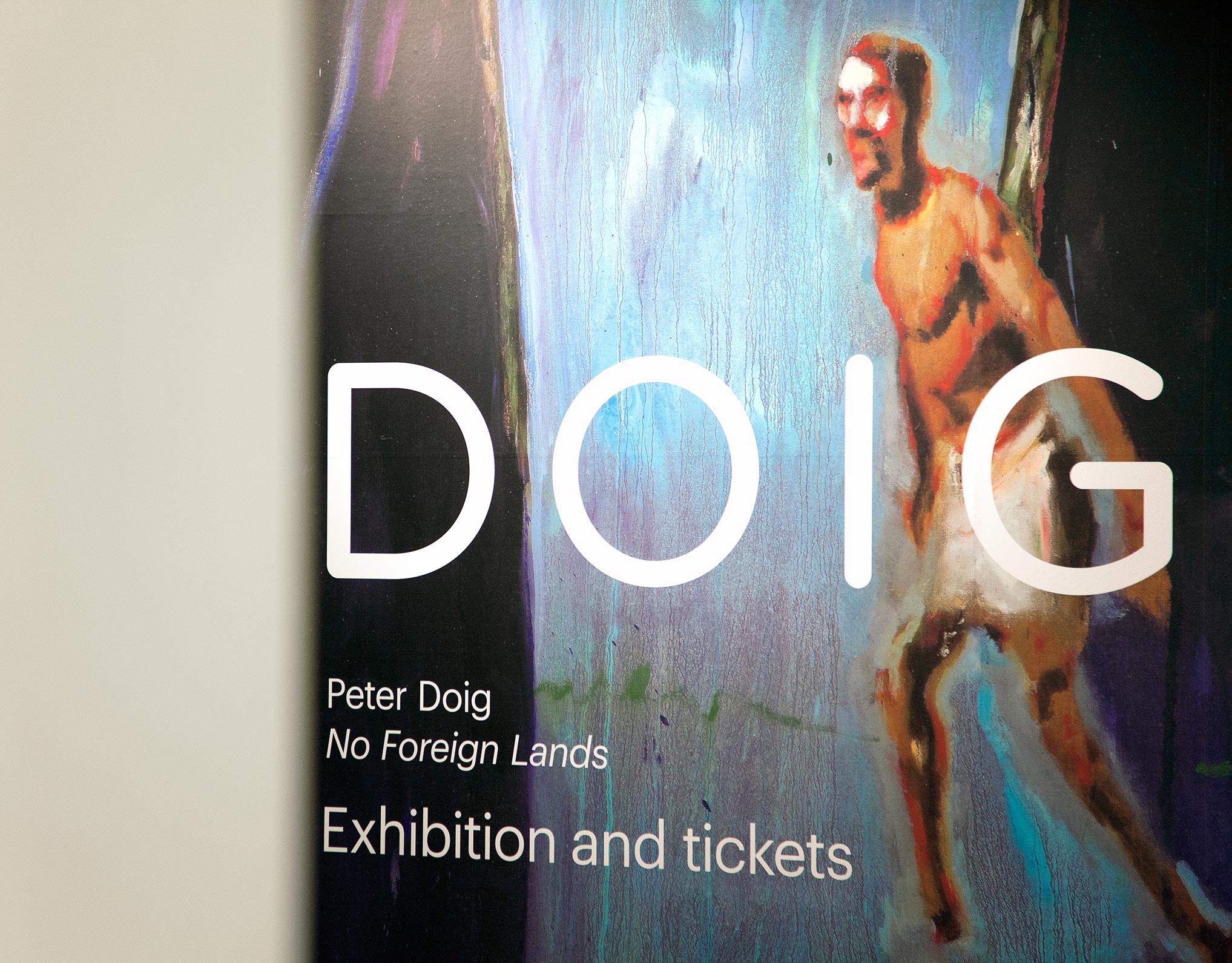 Peter Doig's inventive style and suggestive imagery set him apart from the dominating conceptualism of contemporary art. The first major exhibition in the country of his birth, No Foreign Lands showcased work created over ten years.
The branding was influenced by his sensuous palette of colours, his imagination and his boldness of execution.
Freytag Anderson created the exhibition identity, promotional materials and all signage/environmental design for the show during the Edinburgh Festival.
The National Gallery on Princess Street's historic columns were wrapped in vibrant coloured vinyl for the first time in the building's history.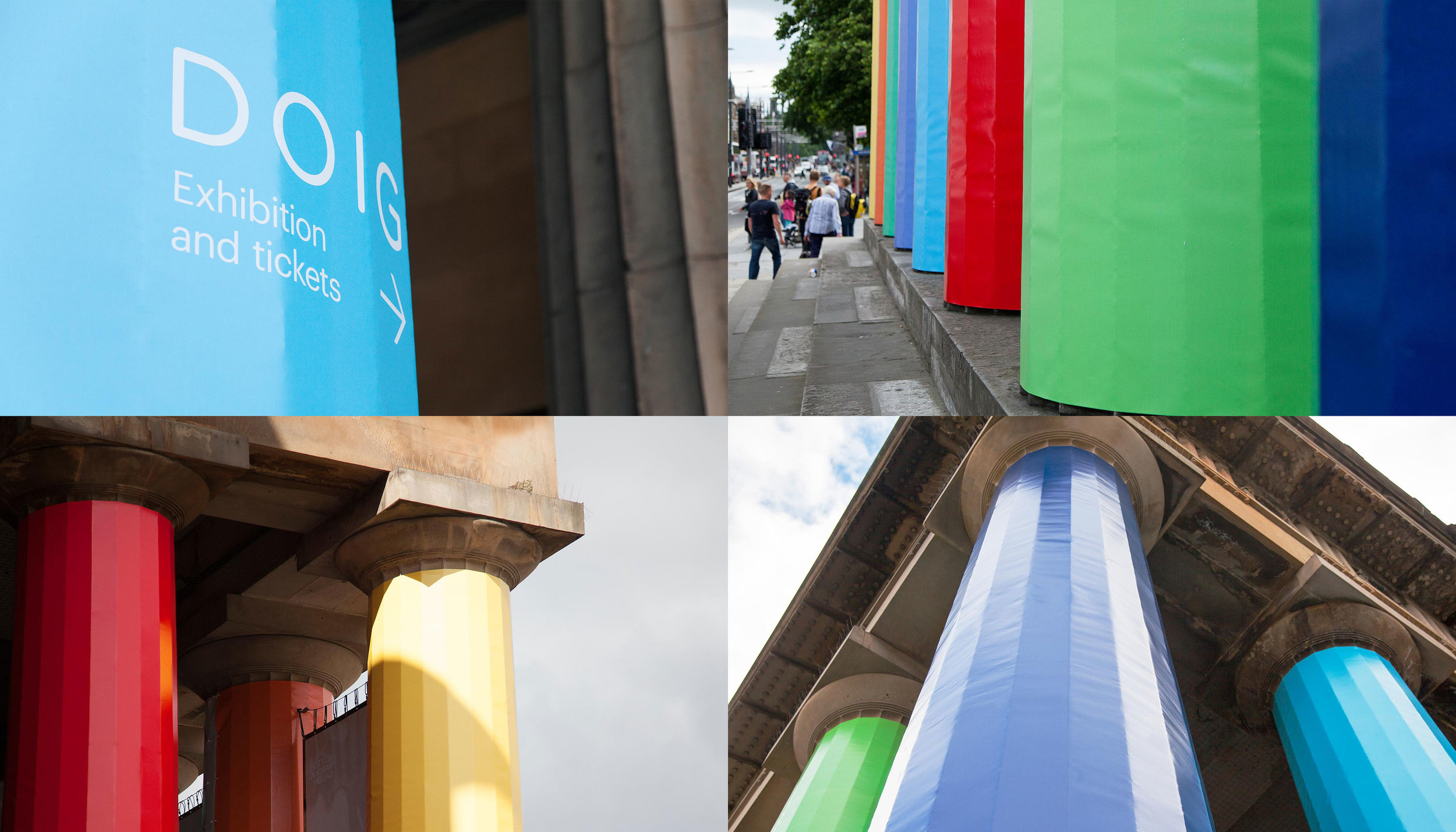 —
Client: National Galleries Scotland
Role: Design & strategy
Disciplines: Exhibition Identity / Art Direction
For more information about this, or other projects, drop us a line.