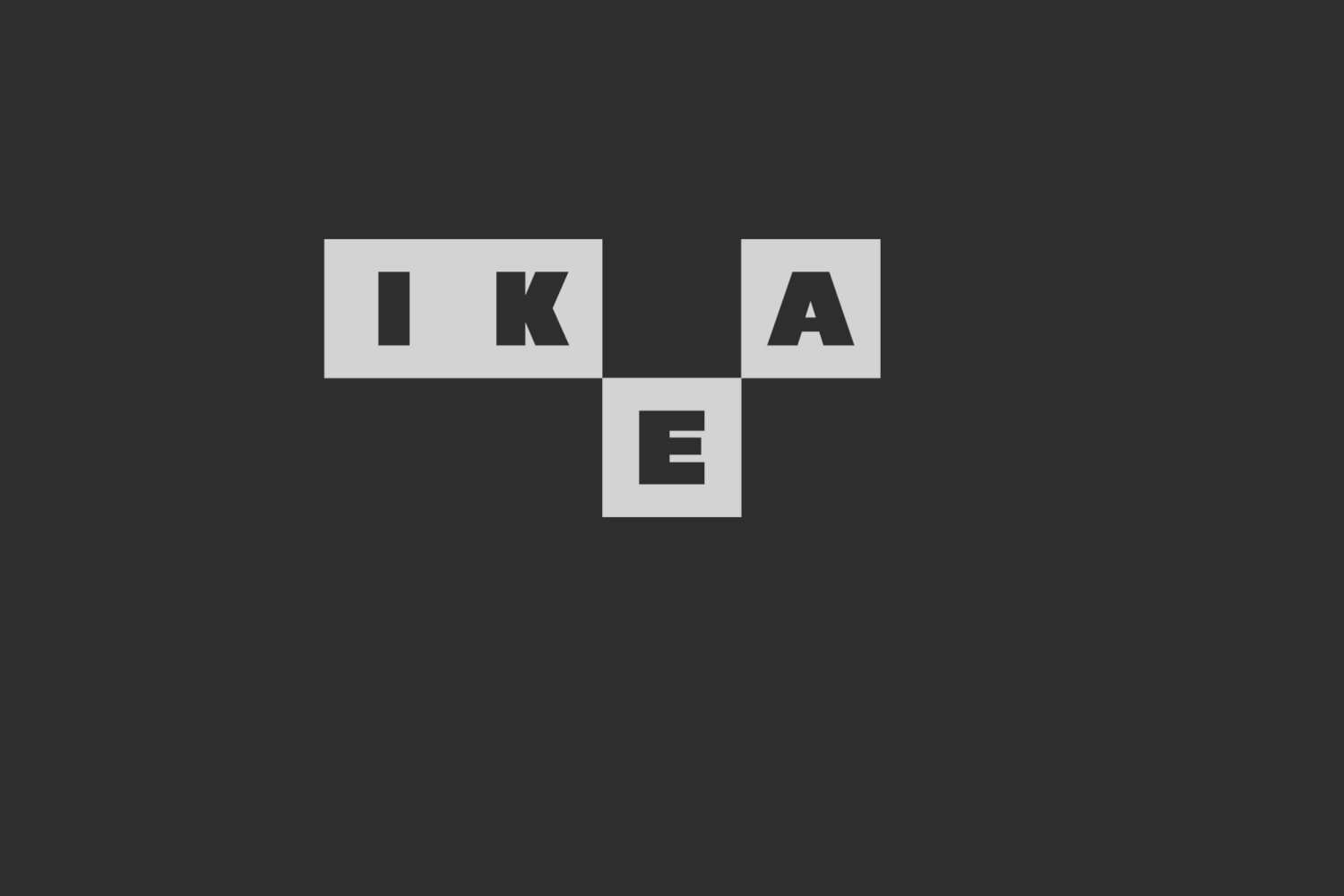 A proposed new identity as imaginative and considered as the products.
ICON Magazine asked us to Re:Think a current brand. We chose Swedish furniture giant IKEA.
Love it or hate it — IKEA is part of life. Founded by 17 year old Ingvar Kamprad in 1943 it now operates in 370 stores in 47 countries. The company's name consists of the initials of Ingvar Kamprad, Elmtaryd, the family farm and Agunnaryd, his home town, south Sweden.
Our objective was to better connect logo with their brand DNA. So we began by looking at the logo's best parts, namely colour and bold type. We refined the type to more closely align with the original, cleaner, Futura Press; more suited to the IKEA product aesthetic. Through colour, the logo remains instantly identifiable.
Compartmentalising each of the four letters into a modular, stackable identity system created a playful and intuitive connection of an iconic global brand, its products and customers.
IKEA: flat-pack boxes and enormous blue rectangular buildings right? It seemed obvious to take the modular to three dimensional, wrapping the logo around shapes, creating a tangible link between brand and product.
The end result is a static primary logo and a modular secondary logo with a huge variety of possible application. Ultimately this allows the brand to be as imaginative and considered as its products.
We've sent it to Sweden. Watch this space. Thanks ICON.
—
Client: Icon Magazine
Role: Design & strategy
Discipline: Corporate identity
For more information about this, or other projects, drop us a line.