Shape: The bespoke joinery and fit-out company crafting unique spatial experiences
Born out of a passion for design and exacting craftsmanship, Shape's internal spatial environments are entirely bespoke and responsive to their clients' needs.
We worked with their team to create an intelligent, minimal and functional brand identity which communicate these qualities.
It was important that the identity should be versatile yet consistent. We developed a logo which can be used with texture and colour or simply in linear form. A distinct colour palette of pastel shades was selected to compliment the identity.
A modular logo was developed to represent each of the companies three divisions - Shape Space / Shape Works / Shape Lab.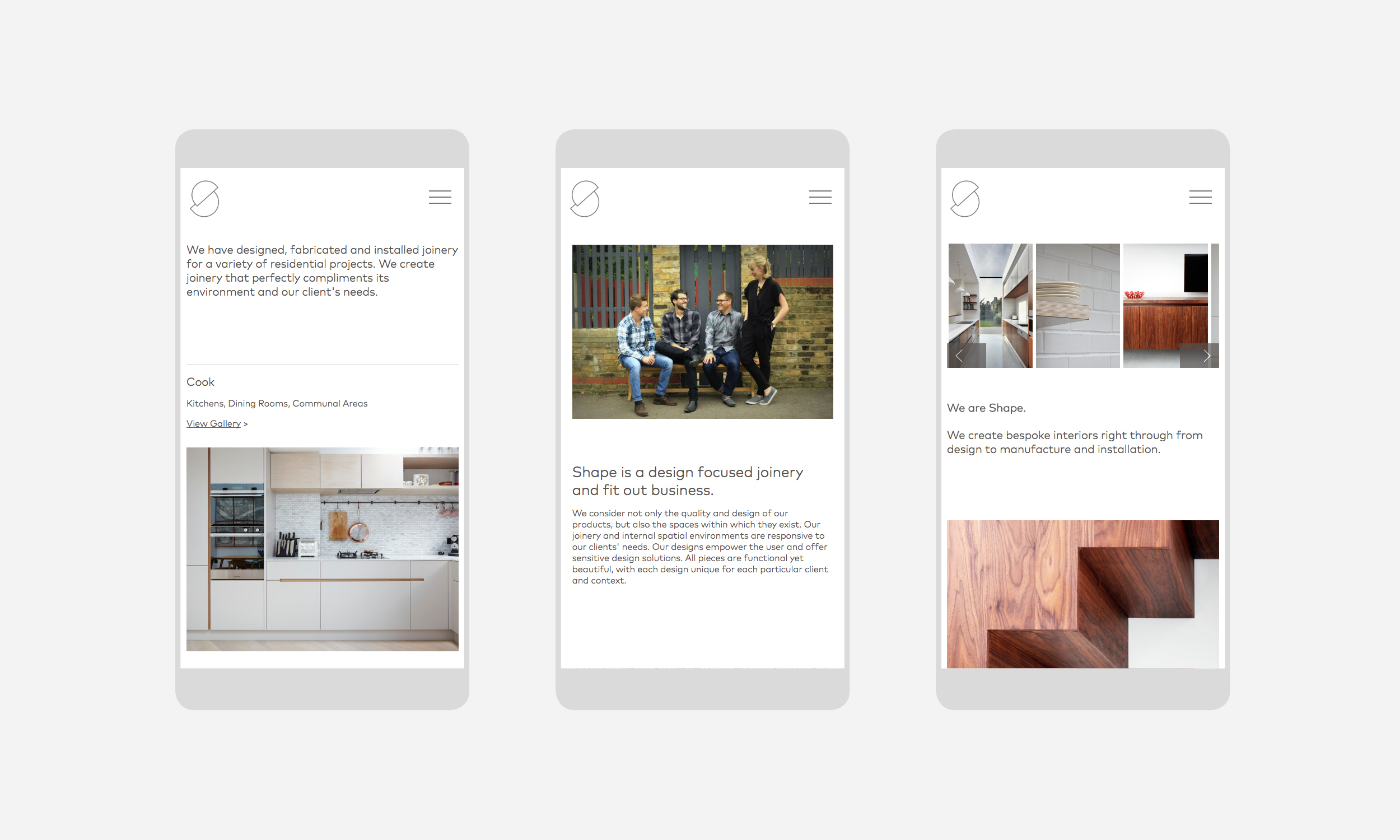 The image-rich website is intended showcase projects and expertise. Whilst the identity, type and website structure are minimal and functional, we were keen to balance this with the companies personality and culture.
We did this by 'humanising' the overall feel of the website, using shots of people (or hands) alongside a friendly and accessible tone-of-voice.
—
"Freytag Anderson were given the unique challenge of delivering a group brand identity, which harmonised three separate businesses.
From the very start, Daniel and Greig clearly understood our innovative use of materials and colour, which was inherent to our interior design approach.
They successfully visualised our playful and creative approach into a timeless brand identity, whilst upholding our subtle approach. We were repeatedly challenged on design considerations, which aligned our eye to create a truly personal and engaging identity."
Matt Fraher, Director Shape
—
Client: Shapelondon.co
Role: Design & Strategy
Discipline: Corporate identity / Website
For more information about this, or other projects, drop us a line.